Your partner
on the digital asset market.
Premium Digital Assets Investments & Custody
Digital Assets from Tradesilvania are insured up to € 30,000,000
Take with you 64 cryptocurrencies with the mobile application IOS and Android - Tradesilvania
Benefit from 144 crypto pairs in your Tradesilvania digital wallet from anywhere and anytime
Manage your portfolio
Buy and sell cryptocurrencies in a simple and fast way. With us, you can keep records of your purchases in one place.
2-step authentication
Your account is secure with 2-step authentication.
Price alerts
Create price alerts for future purchases.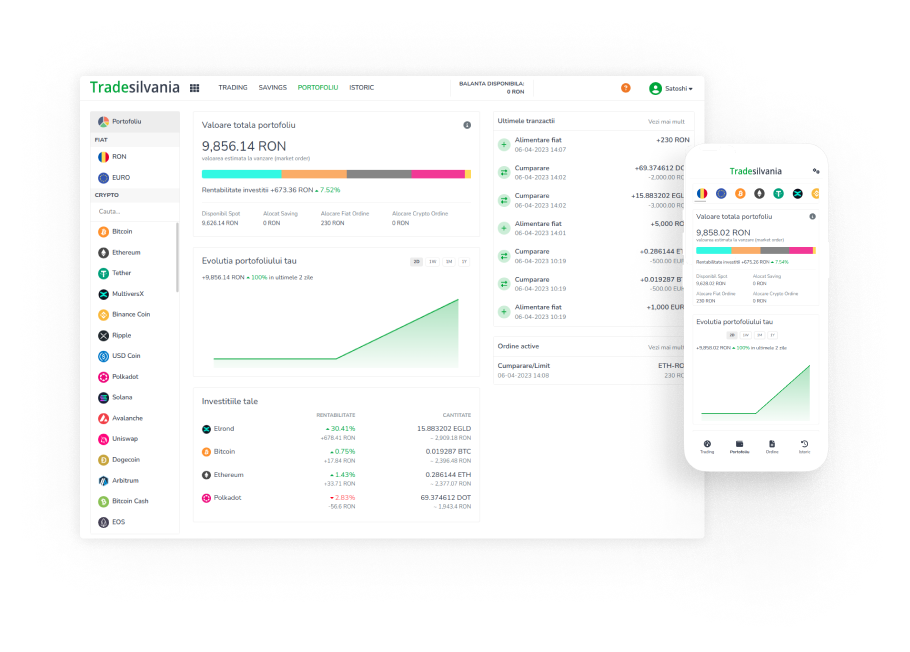 Identification
---
Fast and reliable with modern KYC solutions used by national banks in the European Union and the EEA.
Insurance
---
Secure cryptocurrency trading with insurance solutions against unauthorized access to stored goods.
AML6 compliance
---
Adherence to compliance solutions for financial services in the EU that provide the security of a legal and transparent relationship.
Earn rewards just by keeping your digital assets in your savings account from the Tradesilvania application
Tradesilvania Savings is a great way to maximize your earnings
Weekly/monthly distribution
Instant Digital Wallet
The Tradesilvania digital wallet is free and guarantees you access to your crypto and FIAT funds 24 hours a day, 7 days a week.
Use RON or EURO to buy or withdraw money from your account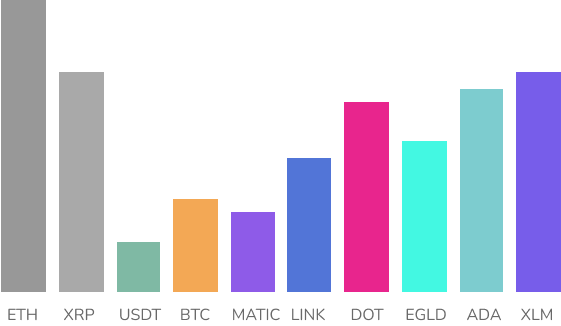 We are one of the very few crypto-trading platforms in Europe to assure EURO, RON and USD payments
The digital wallet is private and secure
Cryptocurrency transactions are easier with Tradesilvania
Credit card payment
Buy digital currencies and Bitcoin with any VISA or Mastercard credit or debit card.
Security
ISO 27001 and ISO 9001 Compliant, Insurance, Top custody provider, Industry best practices.
Digital Wallet
You can store digital currencies and Bitcoin directly into your account, without any commission.
Instant transactions
Avoid variations of the exchange rate as the transactions you make with us are instant.
Tradesilvania Exchange platform statistics
Transactions to date
over 750.000 transactions
Trading volume
over 750.000.000 EURO
Platform users
over 60.000 users
Individuals
63%
of the portfolio
Staking Providers
11%
of the portfolio
S. and M. companies
17%
of the portfolio
Brokers
3%
of the portfolio
Financial Institutions
1%
of the portfolio
L. companies and institutions
5%
of the portfolio