OTC Desk Crypto
Buy and Sell cryptocurrencies in volumes of over 100,000 EURO or equivalent.
The Tradesilvania platform provides its clients with an automated trading system for small and medium-sized stocks based on its own trading engine developed by Tradesilvania's team of analysts.
1000+ institutional clients actively use this service within our Platform.
For high value transactions, which exceed 100,000 EUR or RON equivalent, the Tradesilvania support team can offer you an optimized OTC (Over-the-counter) trading service. This involves obtaining the best possible commission and exchange rate within the desired time, between 4 hours and 1 week after placing the order.
A specialized trading team is at your disposal through this additional service.
Tradesilvania OTC is made especially for you
The OTC (Over-the-counter) service through the Tradesilvania Platform offers you high liquidity, a private service, customized to your needs, dedicated to clients with high and very high value transactions.
Special price
We offer a special price just for you.
Dedicated support
Specialized support until the end of the transaction.
Experience
Over 5,000.0000 EURO traded monthly through OTC.
Accessible
Minimum volume of 100,000 EURO.
High liquidity
We have the highest liquidity on the market.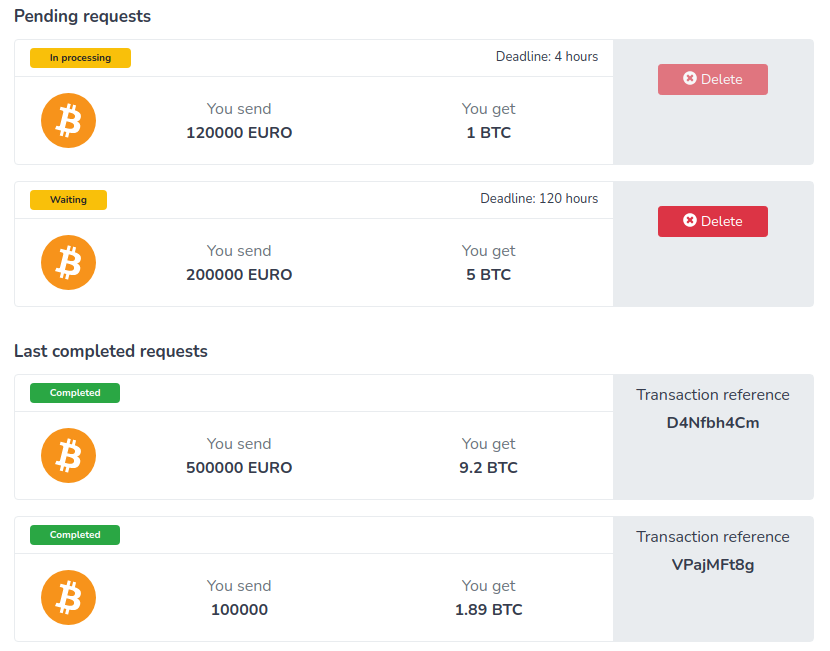 Start trading OTC crypto with Tradesilvania
To use the OTC service you must have an account created and activated on the Tradesilvania platform.
After your account has been activated, send an email to [email protected] with the title OTC Romania and the Tradesilvania team will contact you to establish the next steps.