Tether price (USDT price live) - Tether price today
The displayed price is informative and does not represent the trading price.
Circulating Supply
89.35B USDT
Tether price graph for the last 24 hours show the price Tether crypto token variation (USDT) on global spot market. Buy Tether in your user account instantly with EUR at the best exchange rate.
Tether price evolution (USDT) - 1 month
Loading ...
Real time information about Tether Price
Tether price (USDT) today growth with 0% and exchange rate 1 USDT = 0.91 EUR. Tether trading volume in the last 24 hours of 31.33B EUR. Tether price variation in the last 24 hours was 0% and Tether total market capitalization is 82.03B EUR. USDT price in EUR is updated in real time in Tradesilvania account.
Tether price history table ( today , 1 day, 7 days, 30 days, 60 days ) with percent (%) growth USDT.
| Tether price | USDT exchange rate | USDT volume |
| --- | --- | --- |
| Today | 0.94 EUR | 26.69B |
| 1 day | 0.93 EUR | 40.90B |
| 7 days | 0.93 EUR | 32.57B |
| 30 days | 0.91 EUR | 27.47B |
The cryptocurrency Tether (USDT) is a stable coin (stablecoin USDT) linked to the price of the USD (American Dollar), designed so that its value is 1:1 with the USD. In this case, USD is considered the supporting asset of stablecoin. As the name suggests, the Tether USDT price fluctuates depending on the USD, a fact that separates the currency from the volatility associated with other digital assets, such as Bitcoin (BTC) or Ethereum (ETH) .
The USDT stablecoin is issued on multiple blockchains, including Omni, Ethereum, Tron, EOS, Liquid and Algorand.
USDT applications
USDT in trading on cryptocurrency platforms
USDT value and price is widely used in trading pairs on many centralized (CEX) and decentralized (DEX) exchange platforms considering that the USDT price is stable and is not exposed to the volatility of cryptocurrency prices. This allows investors to quickly enter and exit the crypto market safely and predictably on the USDT price, without having to convert the desired cryptocurrency to FIAT.
USDT as a supporting asset for dApps and other types of platforms in the crypto and NFT ecosystem
The development of USDT on multiple networks makes it interoperable with protocols and decentralized applications (dApps) or NFT platforms developed on these blockchains. The low volatility of USDT is an additional asset when the user wants to use a dApp without exposing himself to the risk of rapid depreciation of his assets.
USDT in international transfers
USDT can be used to send money across borders in a fast and cheap way. This is especially useful for people living in countries with unstable currencies, as they can use USDT to avoid exchange rate fluctuations as well as exchange cryptocurrencies at an advantageous price.
Online purchases with USDT
Some merchants and online service providers accept USDT as a form of payment. This allows people to make purchases without having to convert their USDT funds into FIAT at a stable price. It is useful for people who hold significant funds in USDT and want to use the stable currency for everyday expenses.
Price USDT
As in the case of traditional investments, an overview of the assets stored in USDT must be formed. With an overview of Tether (USDT) cryptocurrency, investors can trade USDT calculatedly and take advantage of USDT's applicability in the crypto ecosystem.
Stablecoins are valuable because they offer investors an efficient financial tool to avoid the volatility of cryptocurrency markets. By moving funds into USDT, an investor can reduce their risk of exposure to a sudden drop in the crypto market. In addition, unlike the US dollar, USDT eliminates the high costs and delays that affect the execution of transactions on the crypto market.
There is an important factor that investors who hold significant funds in Tether (USDT) must remember. Although the price of USDT is linked to the US dollar (USD), the price of USDT may fluctuate in rare situations, when the trust in the company Tether to support the value of the stable currency is affected by internal or external events.
Additionally, while the 1:1 USD-USDT parity is seen as an absolute benefit, there are situations where the crypto market (BTC, ETH) evolves positively while USDT declines due to exposure to a centralized system governed by political decisions, macroeconomic developments, etc.
Advantages of USDT
USDT price stability
The main advantage of USDT is its stability. It is designed to be linked to the US dollar, which means that its value is not subject to the volatility specific to the crypto market. This stability makes USDT a useful tool for people who want to avoid the risks associated with price fluctuations in the crypto market.
USDT transfer speed
USDT transactions can be processed quickly and at a relatively low cost, especially compared to payments processed by traditional financial institutions. This makes USDT a popular choice for people who need to send money quickly across borders or want to make quick transactions on crypto trading platforms.
USDT cryptocurrency accessibility
USDT is widely supported by many crypto platforms, digital wallet providers and blockchains, which facilitates the purchase, sale, transfer and storage of the stable asset. In addition, USDT can be easily converted to other cryptocurrencies or FIAT currencies, making it a versatile asset for people who want to get in and out of the crypto market quickly.
USDT History
The company behind the USDT stablecoin, Tether Limited, operates a platform that issues blockchain assets linked to the price of FIAT money. Tether accepts four types of stablecoins: USDT (linked to the USD), CNHT (linked to the Chinese Yuan), EURT (linked to the Euro) and a stablecoin backed by the price of gold.
The company Thether Limited launched USDT in 2014 at a price identical to USD, in order to make FIAT money more accessible for the blockchain ecosystem, which allows trading even outside of classic trading hours. Each USDT can be redeemed for a corresponding USD held by Tether Limited. The total value of all USD assets is equal to the reserves held by the company.
Tether (USDT) - Frequently Asked Questions (FAQ)
What blockchain does the USDT cryptocurrency use?
The USDT stablecoin was launched on the Bitcoin blockchain but has expanded to numerous crypto blockchains, including ETH, TRON, EOS, Algorand, etc.
How do I mine USDT cryptocurrency?
USDT cannot be mined because it is a stable coin (stablecoin) USDT cannot be mined but there are passive income systems (APY) for USD staking as well as the Tradesilvania savings service where you can get an income of X% annually..
What is the limit of units in the case of USDT cryptocurrency?
It has no unit limit. On a conceptual level at least, the minimum and maximum limits are given by the USD volume in the market.
How do I buy Tether (USDT)?
You can buy Tether (USDT) through multiple Tradesilvania order types using Lei and Euro.
Create an account on the Tradesilvania platform simply in a few minutes
The first step to use the platform is to create an account. After confirming the account, you must go through an activation process.
RON or EURO deposit
You can deposit RON or EURO in your digital wallet by Paying with Visa/Mastercard Card, Bank Transfer or cash at SelfPay, Un-doi Payment Center and StartPay points to buy USDT at a good price.
Buy Tether (USDT)
To buy Tether at the best price, you must access the Trading section. After you place an order, in most cases it is completed instantly.
Are you ready to buy Tether - USDT to build a crypto portfolio on the Tradesilvania platform?
Buy Tether (USDT) instantly in your Tradesilvania's account
Buy USDT now
What is the price of Tether?
Buy 1 Tether for a price of 0.91 EUR for today exchange rate of USDT - EUR only on Tradesilvania platform.
Are you ready to buy Tether to start building your crypto portfoliu in Tradesilvania platform ?
Buy Tether instant in Tradesilvania account at the best rate
View more prices for Tether: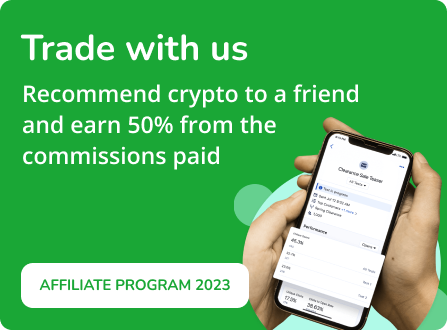 How to buy USDT
Our platform allows you to fund your account with EUR and RON instantly and with low costs. Use the IBAN transfer for a top-up with 0% commission.
USDT - RON - IBAN Bank Transfer

USDT - EUR - IBAN transfer (0%)

USDT - Visa - Instant EUR

USDT - Mastercard - Instant EUR

USDT - RON Self Pay Instant Top Up

USDT - RON un-doi - Instant Top Up

USDT - RON Qiwi (Start Pay) - Instant Top Up

USDT - EUR Skrill - Instant Top Up

USDT - EUR Neteller - Instant Top Up